Cosmetic Dentistry Near You
Having a smile that you can confidently share with all those you meet is important for your self-esteem and overall quality of life. We are happy to provide our patients with several smile-enhancing options at Queen Street Dental, from porcelain veneers to dental crowns. With our cosmetic dentistry services, we are certain that we can provide you with the smile you've always dreamed of.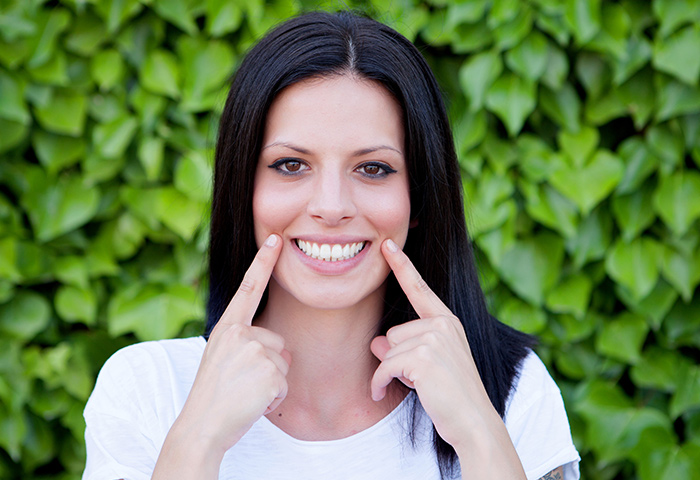 Porcelain Veneers
Porcelain veneers are thin shells that are bonded to the front surfaces of teeth to cover small imperfections in your smile. This cosmetic dentistry treatment is the top choice for celebrities because of its ability to create bright and natural-looking smiles that are perfect for the red carpet. We provide porcelain veneers in Spruce Grove so that our patients can achieve picture-perfect "Hollywood" smiles.
Teeth Whitening
Professional teeth whitening is an excellent choice for those looking for a non-invasive and effective way to brighten their smiles. With professional teeth whitening, you can enjoy a smile up to 12 shades brighter in just one visit to our dental clinic near you.
Dental Crowns
Considered to be a part of both restorative and cosmetic dentistry, dental crowns are placed over damaged or decayed teeth to restore their appearance and function. At Queen Street Dental, we provide our patients with custom-made dental crowns in Spruce Grove.
Dental Bonding
Dental bonding is a cosmetic dentistry technique that uses a tooth-colored resin material to correct minor cracks, chips, and misalignment in the mouth. Dental bonding is minimally invasive and a good alternative to porcelain veneers for those looking for a more cost-effective cosmetic dentistry option.